Carbon Neutrality
Carbon Neutrality is the qualification that a product, process, service or more generally any activity can obtain when the CO2 emissions produced are balanced with those removed and compensated for. In order to set up a valid strategy to fight climate change, we offer support in all phases of identification and management of greenhouse gas emissions:
In order to reduce the environmental impact, it is necessary, to quantify it following scientific principles that are recognized and valid for all. The Carbon Footprint calculation is performed according both to the guidelines of the GHG Protocol Corporate Accounting and Reporting Standard and to the dedicated regulatory standards: - UNI ES ISO 14064: for the analysis of organizational carbon footprint - UNI ES ISO 14067: for the analysis of product carbon footprint
The emission sources that make up the corporate carbon footprint can be grouped into three macro-classes defined by the GHG Protocol: - Scope 1 - Direct emissions: relating for example to the combustion of fuels produced by the production process and for internal installations - Scope 2 - Indirect emissions: relating for example to electricity consumption, or the use of energy purchased from a third party and used by the organization to carry out its activities - Scope 3 - Indirect emissions not under the control of the organization: business trips, employees commuting, use of the product by the consumer, waste disposal
This categorization is necessary to establish which emission sources are under the direct control of the company and which are under the control of other organizations
After that, an in-depth technical analysis and a detailed inventory follow. These will be suitable for both the classification and the identification of the different emission hotspots and the calculation of the greenhouse gas emissions themselves
In this regard, it must be said that the emissions for which the company is responsible are calculated on an annual basis in the form of tons of CO2 equivalent, representing the unit of measurement that allows us to overall weigh different greenhouse gas emissions with different climate-altering effects. (Global Warming Potential)
It is not possible to completely eliminate the CO2 emissions of your business, but we help to reduce them to a minimum!
An emissions reduction target is a medium to long-term goal that a company sets in order to plan a reasonable emission reduction target over time, in line with its industrial plans
By defining a target, the company is able to evaluate its environmental performance compared to a baseline (reference) year, communicate its commitment to climate change to its stakeholders and improve its positioning towards investors and the market
The amount of CO2 remaining after the reduction activities can be removed through the purchase of globally recognized carbon credits
For carbon offseting we use the most important international credit certification standards such as, for example, Gold Standard, VSC (VERRA), CDM (Clean Development Mechanism)
Carbon credits are financial units that represent the removal of one ton of CO2 equivalent from the atmosphere. It represents the emission of greenhouse gases that have been avoided, reduced or removed through the implementation of an environmental project and which can be purchased as a means to offset emissions. A certified carbon credit can be indicated by one of the following abbreviations (relating to certification standards): VER (Verified Emission Reduction), CER (Certified Emission Reduction) e VCU (Verified Carbon Unit)
Once it has been verified that the company has taken steps to reduce and fully compensate its greenhouse gas emissions, both the Carbon Neutrality certification and the Carbon Neutrality label are issued (with a validity of one year)
A unique opportunity to grow your business in a healthy and sustainable way
The certification represents an extraordinary tool for the company in terms of retaining its customers and stakeholders by unequivocally communicating its commitment in the fight against climate change and improving its positioning in the market and its reputation towards new customers and potential investors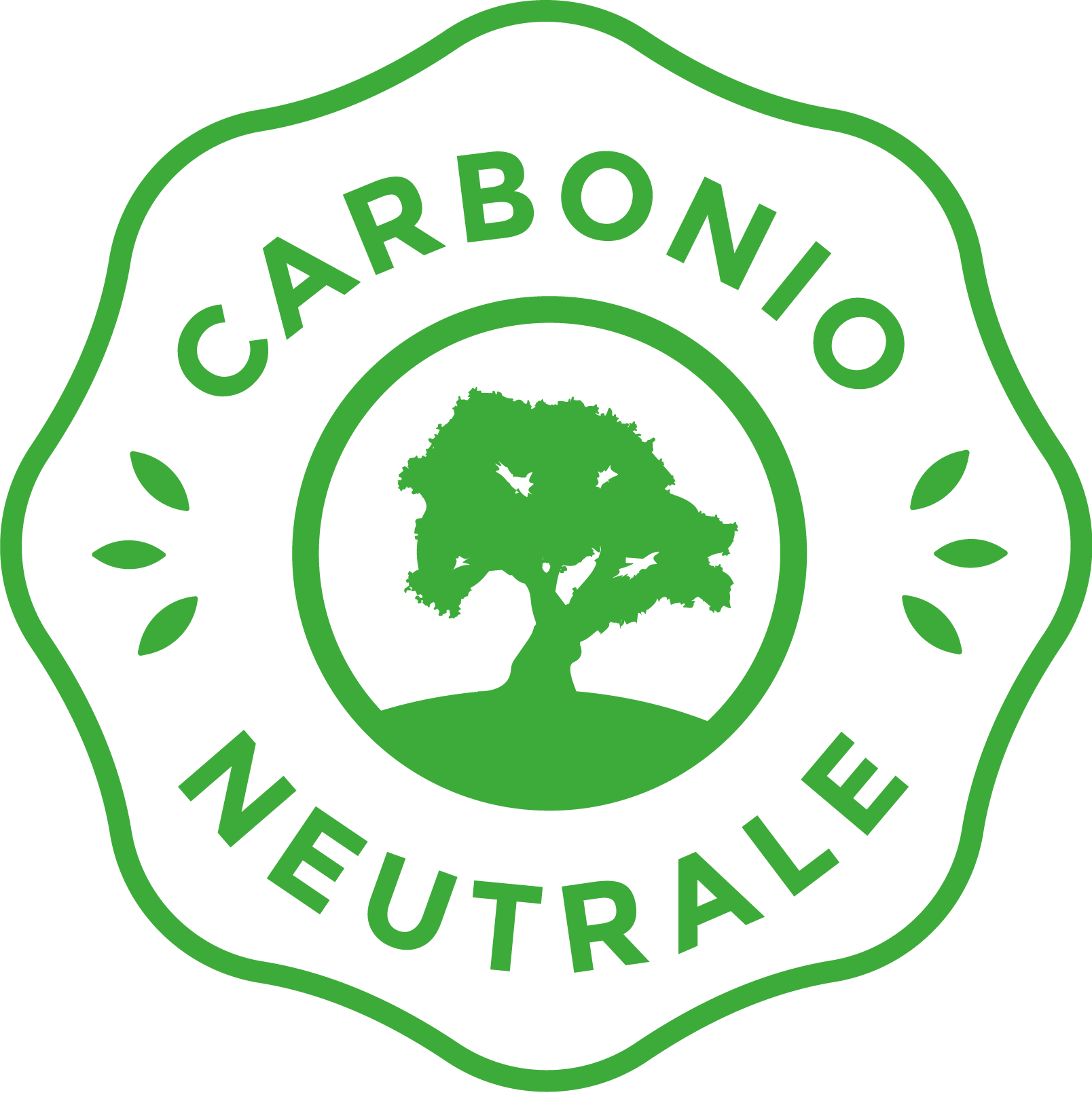 Contact Us
Address
St. Prov. per Santeramo km 0.500
Acquaviva delle Fonti (BA), 70021 - Italy
Email
info@carbodel.it
info@pec.carbodel.it
Call us
Phone +39 080 87 627 23
Fax +39 080 30 517 49